26
02
2015
Smart Monitor It is the name of an American company that has recently brought to market a "Smart clock" oriented to epileptic patients, especially children. The watch in question has sensors to detect associated with epileptic seizures. The clock is also equipped with a GPS and cooperates with the user's mobile phone to alert caregivers of the child / person carrying it over. Their parents, family, or health services.
When the watch identifies an epileptic, using the mobile phone of the user (It now only supports Android, in March of this year there will also be an iPhone version) to send alert messages to the contacts that have been programmed into the clock. These alert messages include GPS coordinates and even a map indicating the position of the person who is suffering the attack.
The clock also initiates a call to the specified contact number, and it puts the phone in hands-free mode. In addition, during the epileptic seizure records the movements of the patient, information that can be used later for diagnostic purposes by medical personnel.
The most common use of this clock scenario would be one in which a child who suffers from epilepsy receives parents watch, as a mechanism for parents can help the child if you have an attack when it is, for example, playing in the park or, in general, out of home and school.
Promotional video for the company that is behind this watch: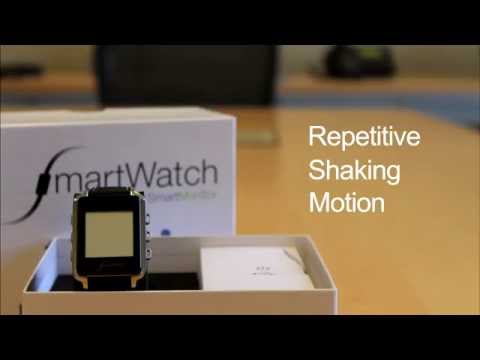 Ingenieriabiomedica.org [en línea] unknown (ESP): ingenieriabiomedica.org, 26 de febrero de 2015 [REF. ? de febrero de 2015] Available on Internet:http://www.ingenieriabiomedica.org/ #!Smart-monitor-El-reloj-que-alerta-sobre-ataques-epilepticos/c221y/c40eb42f-07AD-449F-B09B-FAA34D40F6B3
Comments :
No Comments »
Categories :
Innovation and the press health articles